[Support] [Product Info] [Downloads] [Ordering] [Home <www.channld.com/software.html>]
Mac the Scope Screen Shot
Spectrum analyzer, "top-view" spectrogram display, single channel, horizontal time format, inverted grayscale lookup table.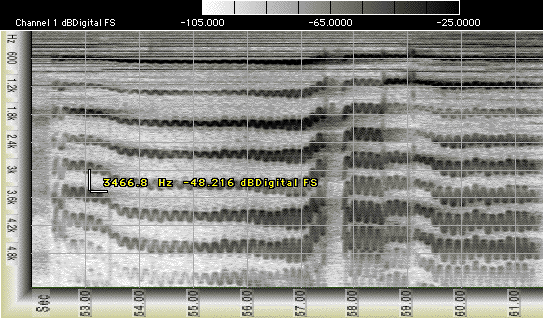 Same as the other spectrogram, except only one channel is analyzed, and an inverted grayscale lookup table was used instead of the false color lookup table.
The "live" cursor was positioned over the display, and shows the amplitude (ca. -48 dB re: digital full scale) and frequency (ca. 3500 Hz) at the cursor measurement point.