[Support] [Product Info] [Downloads] [Ordering] [Home <www.channld.com/software.html>]

Mac the Scope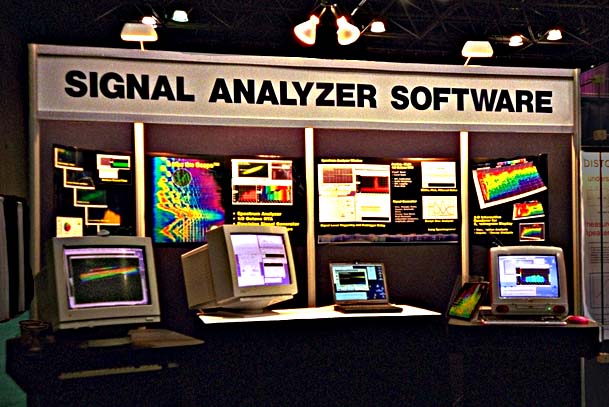 Photo of the Channel D booth at the Audio Engineering Society Convention, NYC - shortly before the exhibit hall had opened, on the first day (note the coffee cups). We couldn't have taken this photo during the hall hours - when it was absolutely mobbed with people.
Mac the Scope was shown on a desktop G3, an iMac and a PowerBook G3. The PowerBook also had an external monitor attached - it helped to demonstrate the numerous features of Mac the Scope / Waavebox.
Thanks to all who visited our booth - this was a very exciting meeting for us and everyone we had a chance to talk with, and for anyone who attended the Convention!
[Support] [Product Info] [Downloads] [Ordering] [Home <www.channld.com/software.html>]