Pure Vinyl 5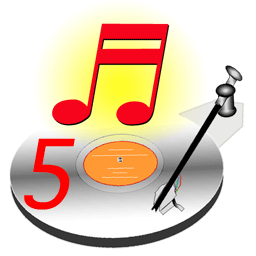 Pure Vinyl 5 is a major update with over 60 new features and performance enhancements compared to Pure Vinyl 4.0.3.

A short list of major new features:
Internet LP artist, album and track name and track time lookup using the catalog number from the LP jacket
Revised and simplified yet more functional user interface
Time-saving automatic track locator with substantial improvements over Version 4
Incorporates the latest version of Pure Music
The Pure Vinyl 5 update is free for users who purchased a Pure Vinyl license after March 31, 2014. Pure Vinyl license codes purchased after March 31, 2014 contain the string "PuVa-4000", "PuVa-4100", or "PuVa-5000" and will automatically be recognized by Pure Vinyl 5. Simply download Pure Vinyl 5 from our website and replace the version you are using.


If your license code contains the string PuVa-1010, PuVa-3010 or PuVa-3100 Pure Vinyl 5 will run in Demo mode. To continue to use Pure Vinyl 5, purchase a Pure Vinyl 5 upgrade.

To obtain a coupon for a discount upgrade, please send us an email (softsales@channld.com) including the transaction ID (a string of letters and numbers starting with CH) from your original purchase. If you can't find the information, we can look it up for you. We'll need the email and name used for placing the original order, or your current Pure Vinyl Activation Code.


System Requirements:
MacOS 10.6.8 or later through Mojave / MacOS 10.14.6; MacOS 15 (Catalina) update is in progress. El Capitan (10.11.6) or later required for Internet lookup features.
Intel CPU, 8 GB or more RAM. Minimum Intel Core i5 or i7 class CPU required for using the automatic pop and click removal feature.
Click to proceed to the Pure Vinyl 5 download link.